Who we are
Magium is a leading Magento developer with a track record in B2B and B2C solutions.
Established in 2014, Magium has worked with brands including Travelopia, LighterLife, TOMY, The Royal British Legion, Jane Plan and Duffells. Part of the PureNet Group, Magium is a Magento specialist working with key Magento products such as Commerce, Open Source, Cloud and Magento BI.
Magium's UK-based Magento certified developers provide custom solutions and are experts in integration. Magium's account management model ensures clients are supported every step of the way throughout the project build and after the platform delivery.

Magium Commerce, a dedicated Magento development agency committed to the following company principles:
B2B and B2C Experts
Magium has a track record not only in B2C ecommerce but in delivering complex B2B offerings too. We are as comfortable building hard working, integrated solutions for manufacturers and wholesalers as we are with successful classic retail websites.
Integration Experts
Magium has integrated with a wealth of back-office and ERP systems such as SAP, Sage, Microsoft Dynamics and Merlin. We do the groundwork to get the solution architected and designed so your business is automated and joined up, saving you time and money.
We do complex
Some solutions demand technical excellence. Magium delivers that in spades. We can take even the most complicated needs and deliverables and turn them into highly successful, money-making platforms to help ensure you get ROI on your Magento investment.
Great looking sites that sell
Magium understands that high performing websites need to look good. We make sure user experience (UX) is top of mind when we design our sites so they are intuitive and easy to use. We get that they project your brand values to your target audiences too, so they get a true omnichannel experience.
Our parterships
We work with a range of companies that support our clients when delivering impressive results.

The most powerful ecommerce personalisation platform you can find. Helping you increase conversion rates and revenue within your website.

From Google Ads and product listings to ensuring your website is listing well organically. We work within all Google platforms to deliver traffic that converts.

Magento is the world's leading, flexible Ecommerce Platform. Magento powers stores for over 250,000 merchants around the globe across B2C and B2B industries.

Impressive review platform that allows clients to connect with customers and demonstrates clients' expertise and service.

Agency51 has been successfully providing digital marketing solutions and designing brochure sites for UK companies for over a decade. 

Sister company to Magium offering bespoke .NET enterprise ecommerce and portal solutions to both B2C and B2B markets.

An effective email marketing solution offering automated and responsive campaigns to existing and potential customers for the budget conscious.

Integrating well with both Bigcommerce and WordPress the powerful email marketing solution that helps enhance your marketing campaigns.

An impressive marketing platform that integrates with both WordPress and BigCommerce offering powerful marketing campaigns.

Opayo is a payments processing service that is owned by Elavon. A business that processes online payments for small and medium sized businesses.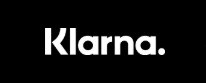 Klarna Bank AB, commonly referred to as Klarna, is a Swedish bank that provides online financial services such as payment solutions for online storefronts, direct payments, post purchase payments and more.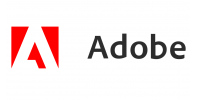 Adobe is an American multinational computer software company. It has historically focused upon the creation of multimedia and creativity software products, with a more recent foray towards digital marketing software.

Nosto analyzes your customers' omni-channel behaviors and transactions using world leading AI for digital commerce.

Algolia is the search-as-a-service platform that enables companies of all sizes to deliver fast and relevant digital experiences that drive real results.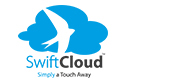 SwiftCloud is a leading B2B mobile app provider, creating applications that integrate with back-office to drive sales & increase customer satisfaction through 24/7 online ordering
Fill out the form below to get in touch with our team and find out how Magium can help you with your eCommerce requirements.
Request a FREE Consultation
Don't know where to start with your eCommerce strategy? We have an impressive history of producing engaging solutions to meet our clients' objectives.
Request our free consultation with no obligation and discover the opportunities available to you to grow your online presence and ultimately your revenue.